Products / Features
Windowmaker on Cloud
Windowmaker Express
Windowmaker SQL
Typical Business
Medium fabricator
Medium fabricator
Large fabricator
Number of Users
Unlimited
Max. 10
Unlimited
Technology
See Windowmaker Technical Requirements
Options
Many
Many
Full range
Multi-site Production
Not available
Not available
Available
Customisation
Extensive
Extensive
Extensive
Links to other software
Can include external links
Can include external links
Can include external links
Windowmaker SQL
Windowmaker SQL is a complete production software for medium and large manufacturers, capable of adapting to your business needs. Based on the leading Windowmaker configurator, Windowmaker SQL uses cutting edge technology to deliver a responsive and high-performance database. It is also backed by a full range of standard features and additional options in order to drive more sales and reduce costs.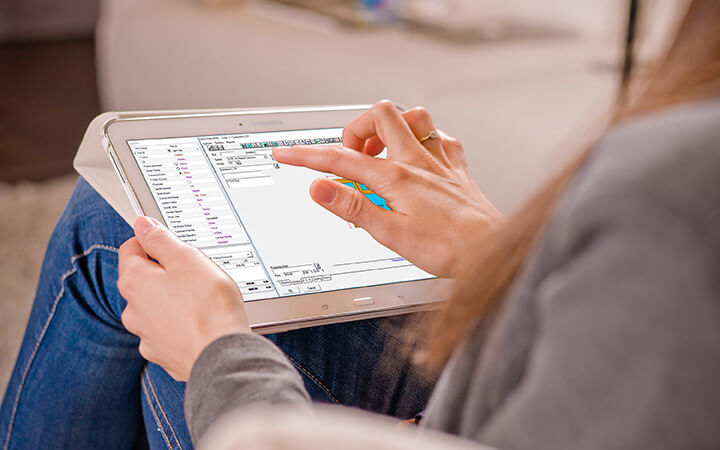 Windowmaker Express
Windowmaker Express is the entry level system for small and medium fabricators, providing a full integrated production system. Built around the leading Windowmaker configurator, Windowmaker Express uses leading technology to provide excellent performance and reliability, while the huge range of options allows configuring a system tailored to your requirements.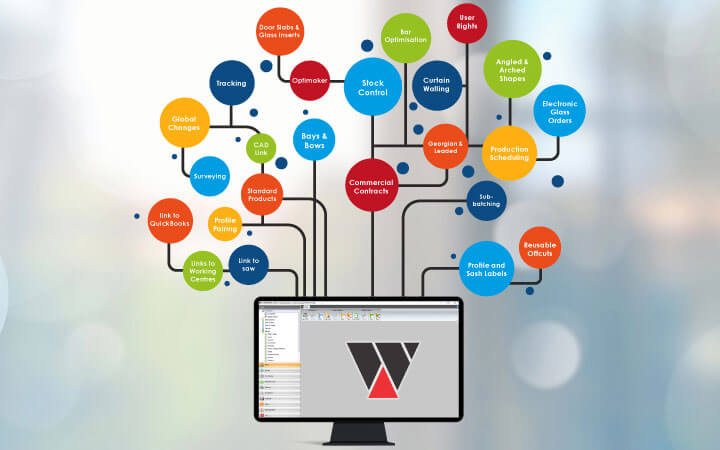 Windowmaker Options
In addition to the standard product Windowmaker Software (Lite, Express, SQL), there is a wide range of additional options that can be added to the core system to increase and enhance the features and capability of the software. Use our Options Guide to know the possibilities. Explore, choose and package the options that are right for your business.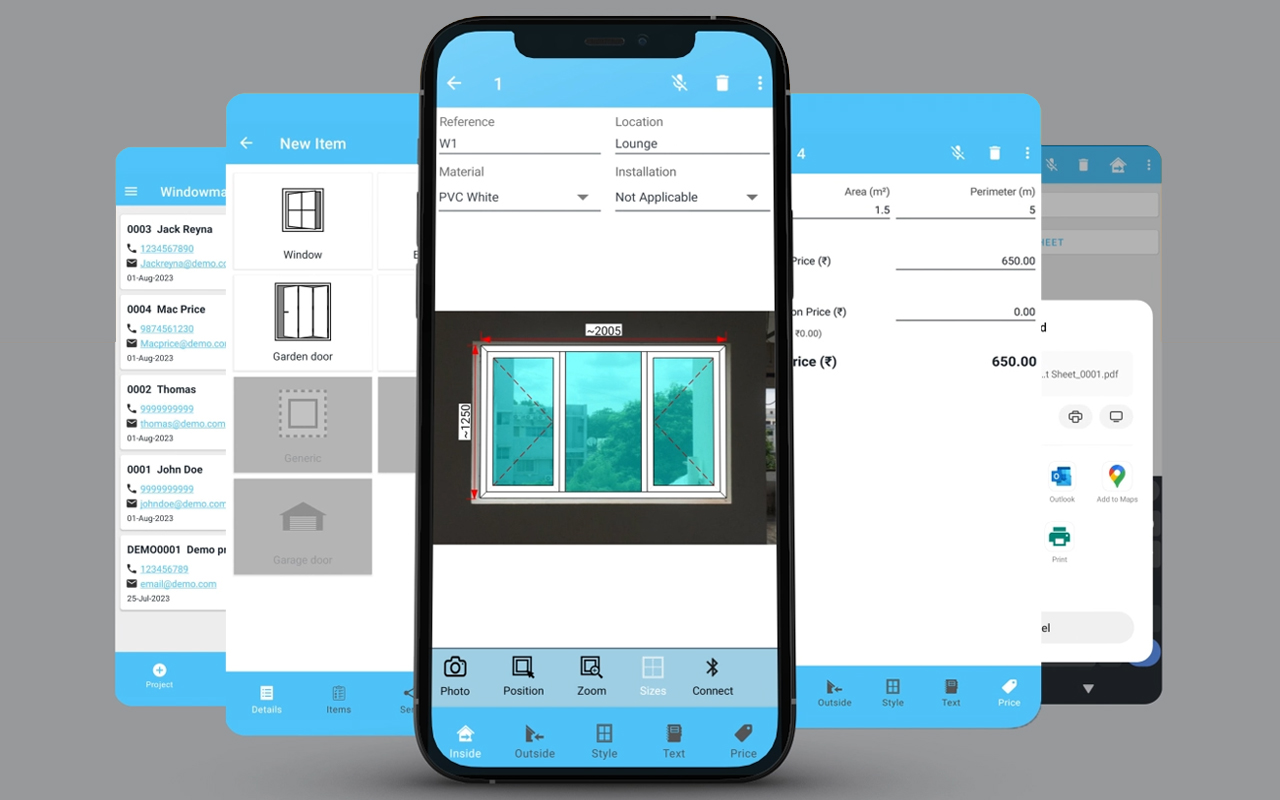 Windowmaker Measure
Windowmaker Measure is an App for surveyors and sales people that can run on smartphones and tablets. It allows survey measurements to be associated with digital photos. The annotated photos can be sent to a selected email address.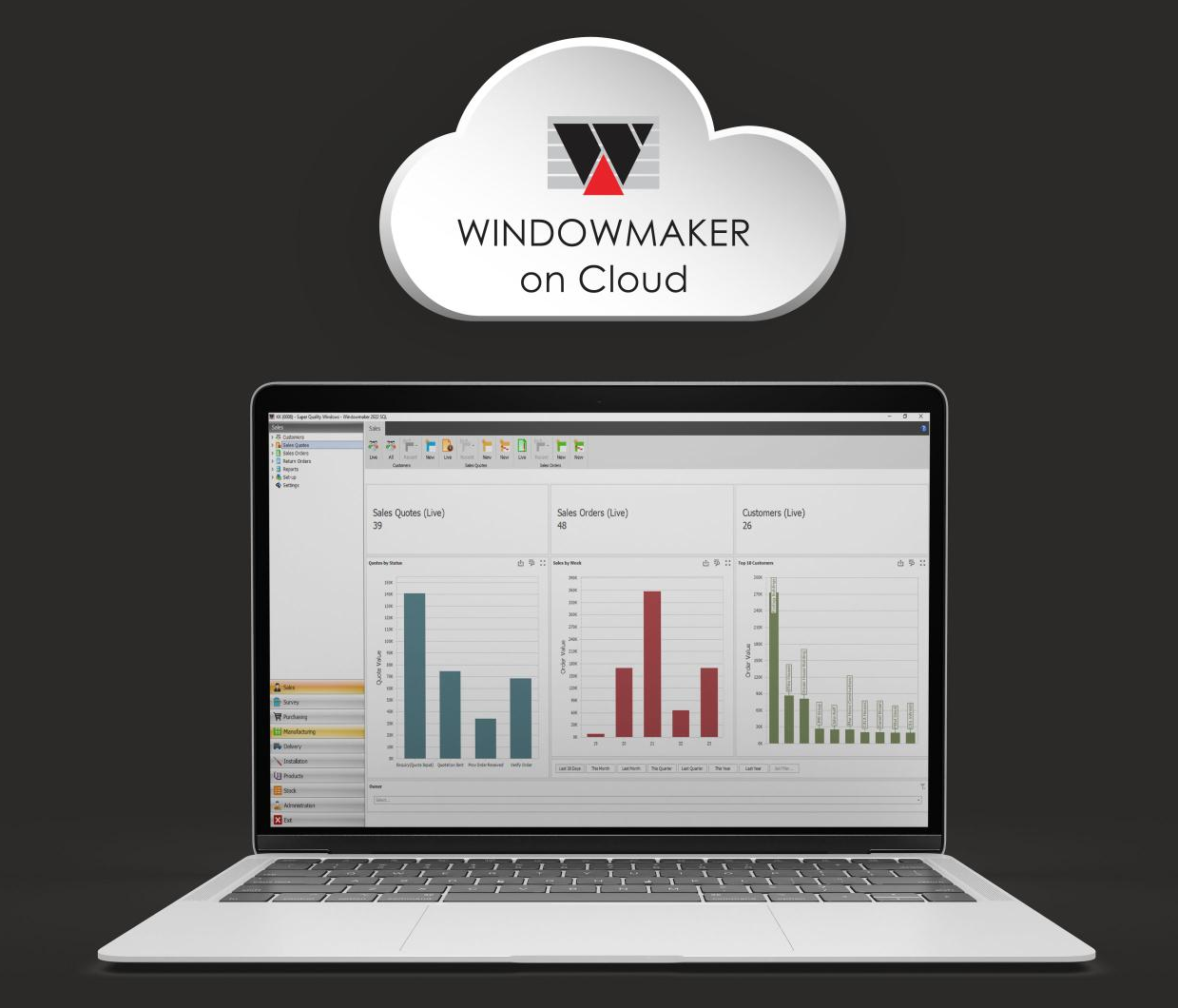 Windowmaker on Cloud
Intuitive interface, powerful configurator.
Our software has evolved alongwith changing technologies and business needs.